Keynote Speaker
Academic Keynote Speaker
:
Andrew Burton-Jones

Editor-in-Chief,
MIS Quarterly
(MISQ)

Professor, School of Business, University of Queensland
---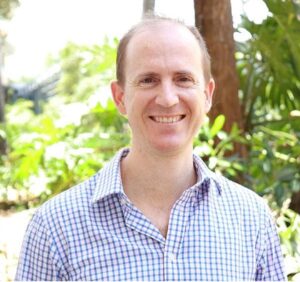 Bio: Andrew Burton-Jones is a Professor of Business Information Systems at the UQ Business School, University of Queensland, Australia. He has a Bachelor of Commerce (Honours) and Master of Information Systems from the University of Queensland (UQ), and a Ph.D. from Georgia State University. Before returning to UQ, he was on the faculty of the Sauder School of Business, University of British Columbia (UBC).  Andrew conducts research on systems analysis and design, the effective use of information systems, and improvements in research methodology.  Much of his research on these topics is situated in the healthcare context, where he seeks to understand and help facilitate the digital transformation of healthcare.  He is also extensively involved in education and service activities in the digital health domain.  Prior to his academic career, he was a senior consultant in a big-4 accounting/consulting firm. He is a Fellow of the Academy of Social Sciences of Australia, Fellow of the Association for Information Systems, and the current Editor-in-Chief of MIS Quarterly.
---
Industry Keynote Speaker
:
Andreas Holbak Espersen

Director of Digital Policy

Confederation of Danish Industry (DI)
---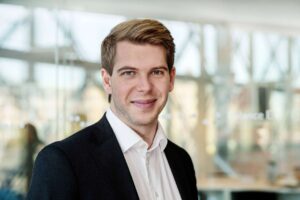 Bio: Andreas Holbak Espersen is the Director of Digital Policy at the Confederation of Danish Industry. Before joining the Confederation of Danish Industry, Andreas was at the Danish Agency for Digitization in roles as Senior Consultant and Team Leader. Andreas has been at the strategic center of digitalization in Denmark for the last 5 years, working with national policy regarding digitalization, cybersecurity and ICT management. Andreas now holds a managerial position in the Confederation of Danish Industry focusing on establishing a political ground for further digital improvement in the private and public sector. Andreas also serves as a member of the Strategic Forum for NextGen Robotics, Board member of Elretur (Denmark's largest producer responsibility organization) and as Chairman of the Board of TEF DK – the Danish AI Testing and Experimentation Facility. Andreas has a master's degree in political communication and management from Copenhagen Business School.