Academic Panel
Clouds on the Horizon and Silver Linings – How to Continue Innovating the Information Systems Discipline?
It is undeniable that the Information Systems (IS) discipline has entered a golden age with record-breaking enrollment in IS educational programs and a robust job market for newly minted IS graduates. With the growth in pedagogical demands, we are also witnessing expansion in the IS academic community with new colleagues joining us on an annual basis. Yet, despite the positive outlook, there are clouds on the horizon. A large number of elite business schools still do not have a formal IS program while a handful of business schools are scaling down their IS departments. Amidst this, WITS 2022 will be organizing a panel to openly discuss challenges for the IS discipline in the foreseeable future and reflect on how we, as a collective, can continue innovating to address these challenges.
Bios of the five panelists:
Andrew Burton-Jones

Editor-in-Chief,
MIS Quarterly
(MISQ)

Professor, School of Business, University of Queensland
---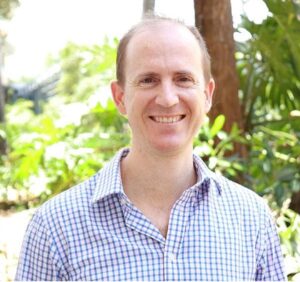 Bio: Andrew Burton-Jones is a Professor of Business Information Systems at the UQ Business School, University of Queensland, Australia. He has a Bachelor of Commerce (Honours) and Master of Information Systems from the University of Queensland (UQ), and a Ph.D. from Georgia State University. Before returning to UQ, he was on the faculty of the Sauder School of Business, University of British Columbia (UBC).  Andrew conducts research on systems analysis and design, the effective use of information systems, and improvements in research methodology.  Much of his research on these topics is situated in the healthcare context, where he seeks to understand and help facilitate the digital transformation of healthcare.  He is also extensively involved in education and service activities in the digital health domain.  Prior to his academic career, he was a senior consultant in a big-4 accounting/consulting firm. He is a Fellow of the Academy of Social Sciences of Australia, Fellow of the Association for Information Systems, and the current Editor-in-Chief of MIS Quarterly.
Alok Gupta
Editor-in-Chief, information Systems Research (ISR) ,
Senior Associate Dean, Carson School of Management, University of Minnesota
---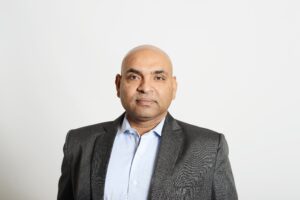 Bio: Alok Gupta, currently, serves as Senior Associate Dean of Faculty, Research and Administration at the Carlson School of Management, University of Minnesota. He holds Curtis L. Carlson Schoolwide Chair in Information Management. From 2006 to 2014, he served as the Department Chair of Information and Decision Sciences department at Carlson School. He served two terms as the Editor-in-Chief of the premier IS journal, Information Systems Research, from 2017-2022. His service contributions to the field were recognized with INFORMS ISS President's Service Award in 2021. He was chosen as INFORMS ISS Distinguished Fellow in 2014 and as AIS Fellow in 2016. He was awarded lifetime achievement award, LEO Award, by AIS in 2021.
Dipak C. Jain
President (European) of CEIBS (China Europe International Business School) from 2017-2022
Dean of INSEAD (2011-2013)
Dean of Kellogg School of Management, Northwestern University (2001-2009)
---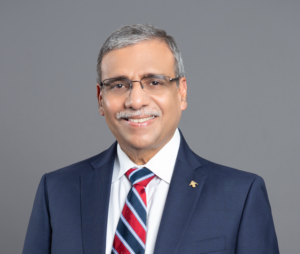 Bio: Dr. Dipak C. Jain is the Co-Chair of Academic Council of China Europe International Business School (CEIBS) Social Security and Aging Finance Institute. He is also Professor of Marketing at CEIBS. Dr. Jain was the President (European) at CEIBS from 2017 to 2022. Prior to being named as President (European) at CEIBS, he served from 2014 to 2017 as the Director of Sasin Graduate Institute of Business Administration of Chulalongkorn University (Thailand). He also served from 2011 to 2013 as Dean of INSEAD, an international business school with campuses in France, Singapore and Abu Dhabi. Before joining INSEAD, Dr. Jain was the Dean of Northwestern University's Kellogg School of Management from 2001 to 2009, and the Associate Dean of Academic Affairs from 1996 to 2001. In recognition of his many scholarly achievements and outstanding teaching, he also was named in 1994 the Sandy and Morton Goldman Professor of Entrepreneurial Studies and Professor of Marketing at Kellogg, whose Marketing Department he joined as a faculty member in 1986.
Sam Ransbotham
Professor of Business Analytics, Carroll School of Management, Boston College
---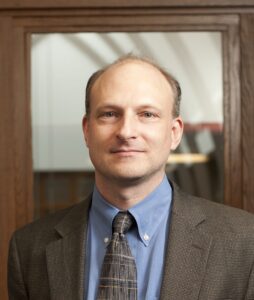 Bio: Sam Ransbotham is a professor of analytics at the Carroll School of Management at Boston College, as well as a guest editor for MIT Sloan Management Review's Artificial Intelligence and Business Strategy Big Ideas initiative. Sam earned a Bachelor's degree in Chemical Engineering, an MBA, and a PhD, all from the Georgia Institute of Technology.
Jackie Rees Ulmer
Dean College of Business, Glenn E. Corlett Professor of Business, Ohio University
---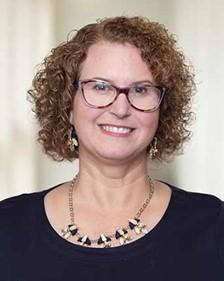 Bio: Jackie Rees Ulmer is the Dean of the Ohio University College of Business and a Professor of Information Systems. Previously, she served the Ivy College of Business at Iowa State University, as the Associate Dean for Professional Masters Programs, Associate Dean for Undergraduate Programs, and Chair of the Department of Supply Chain and Information Systems. Before joining Iowa State, she was a tenured faculty member in Management Information Systems in the Krannert School of Management at Purdue University for 17 years. Her doctorate is in Decision and Information Sciences from the Warrington College of Business at the University of Florida.