WITS 2019: December 18-20, 2019, Munich, Germany
Keynote Speakers
Opening Keynote by Paul Milgrom, Stanford University
at the BISE/WISE/WITS Reception, December 18, 2019 at 6pm, Nymphenburg Palace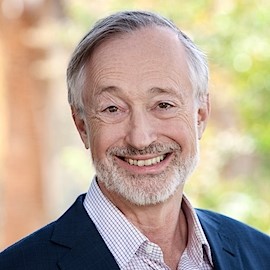 Beyond the Vickrey Auction: Practical Design for a High-Stakes Auction.
In 2017, the US completed a successful reallocation of some $20 billion worth of radio spectrum from broadcast television to mobile broadband uses while also reassigning the continuing TV stations to new channels. The combination of incentive complexity, computational complexity, and budgetary constraints made the design problem particularly challenging. Solving it required new economic theory and new computational algorithms that hold lessons for future complex market designs. This lecture explains the economics of the reallocation.
---
Industrial Keynote by Jens Johannesson, Head of Data Intelligence, and Patrick Walch, Lead Data Scientist
Telefónica Germany GmbH & Co. OHG, December 19, 2019, H4 Hotel
| | |
| --- | --- |
| | |
Telefónica Deutschland's Digital & Data Competence Center (DDC) is an internal data & analytics consultancy, that offers services to every single business unit of the company, from Finance to Networks, from Marketing to HR. In this keynote, Dr. Jens Johannesson (Head of Data Intelligence) and Dr. Patrick Walch (Lead Data Scientist) are going to share interesting insights about the application of Analytics & AI at Telefónica Deutschland. Why is Telefónica doing Analytics & AI, which are concrete projects they finished or they're working on, what are the main challenges? The talk will combine theoretical parts with a practical Live-Demo of Telefónica Deutschland's analytical infrastructure that enables Data Analysts, Engineers & Scientists inside the DDC as well as Data Workers and Citizen Data Scientists in the Business Units.
---
Academic Keynote by Wil van der Aalst, RWTH Aachen, Germany, December 20, 2019, H4 Hotel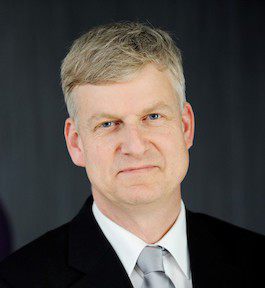 Process Mining In Today's Platforms Economy: Opportunities and Challenges
Process mining is rapidly becoming a standard way to analyze performance and compliance problems based on event data. Currently, there are more than 30 commercial process-mining tools based on the research by prof. Van der Aalst and his team. The primary enabler for process mining is the increasing digitization of society and business. Tech companies such as Uber, Airbnb, Amazon, Booking, and Alibaba and were able to grow extremely fast due to the digital platforms they provide. Smart homes, production facilities, and energy networks also build on platforms recording the actual behavior or people and machines. All digital platforms have in common that they record event data at an unprecedented level. This allows for all forms of process mining (process discovery, conformance checking, prediction, etc.). Particularly interesting are comparative process mining techniques, i.e., comparing variants of the same process for different groups of customers, periods, locations, etc. However, there are also challenges related to confidentiality and other aspects of responsible data science. In his talk, Wil van der Aalst ("the godfather of process mining") reflects on the capabilities and limitations of today's process mining tools and the opportunities and challenges provided by digital platforms.