Keynote Speakers
Keynote Speaker
Dr. Soumya Swaminathan, Chief Scientist of the World Health Organization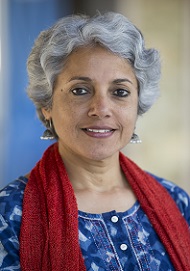 Dr Soumya Swaminathan was most recently WHO's Deputy Director-General for Programmes. A paediatrician from India and a globally recognized researcher on tuberculosis and HIV, she brings with her 30 years of experience in clinical care and research and has worked throughout her career to translate research into impactful programmes. Dr Swaminathan was Secretary to the Government of India for Health Research and Director General of the Indian Council of Medical Research from 2015 to 2017. In that position, she focused on bringing science and evidence into health policy making, building research capacity in Indian medical schools and forging south-south partnerships in health sciences. From 2009 to 2011, she also served as Coordinator of the UNICEF/UNDP/World Bank/WHO Special Programme for Research and Training in Tropical Diseases in Geneva.
She received her academic training in India, the United Kingdom of Great Britain and Northern Ireland, and the United States of America, and has published more than 350 peer-reviewed publications and book chapters. She is an elected Foreign Fellow of the US National Academy of Medicine and a Fellow of all three science academies in India. She has previously been on several WHO and global advisory bodies and committees, including the WHO Expert Panel to Review Global Strategy and Plan of Action on Public Health, Innovation and Intellectual Property, the Strategic and Technical Advisory Group of the Global TB Department at WHO, and most recently was Co-Chair of the Lancet Commission on TB.
Academic Keynote Speaker
Dr. Pinar Keskinocak, INFORMS President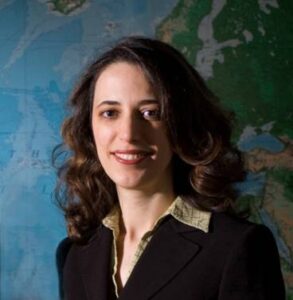 Pinar Keskinocak is the William W. George Chair and Professor in the H. Milton Stewart School of Industrial and Systems Engineering at Georgia Tech. She is also co-founder and director of the Center for Health and Humanitarian Systems. Previously, she served as the College of Engineering ADVANCE Professor and as interim associate dean for faculty development and scholarship. Prior to joining Georgia Tech, she worked at IBM T.J. Watson Research Center. She received her Ph.D. in Operations Research from Carnegie Mellon University. 
Dr. Keskinocak's research focuses on the applications of operations research and management science with societal impact, particularly health and humanitarian applications, supply chain management, and logistics/transportation. Her recent work has addressed infectious disease modeling (including Covid-19, malaria, Guinea worm, pandemic flu), evaluating intervention strategies, and resource allocation; catch-up scheduling for vaccinations; hospital operations management; disaster preparedness and response (e.g., prepositioning inventory); debris management; centralized and decentralized price and lead time decisions. She has worked on projects with companies, governmental and non-governmental organizations, and healthcare providers, including American Red Cross, CARE, Carter Center, CDC, Children's Healthcare of Atlanta, Emory University, and Intel Corporation.
She is an INFORMS Fellow and currently serves as the president of INFORMS.