AT&T Senior Executive Vice President Delivers Scintillating Keynote at WITS 2015
Abstract 
Data can drive better and faster decisions even at the largest firms such as AT&T. But only if everyone understands the value of a cohesive game plan. AT&T has helped connect the world for 140 years, and that only gets truer as we connect the world's data through the Internet of Things. At WITS 2015 in Dallas, John Donovan's keynote highlighted the impact Big Data will have in an increasingly more connected world, AT&T's own Big Data initiative, and internal and external use cases.
Bio – John Donovan, Senior Executive Vice President—AT&T Technology and Operations
John Don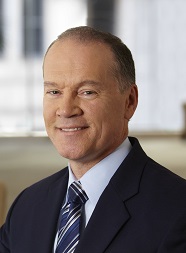 ovan is responsible for AT&T's global network and its best-in-class mobile broadband network along with creating a modern, software-defined, and cloud-based technology ecosystem to support them. In addition to leading the Technology and Operations organization, John oversees Corporate Strategy. He drives AT&T's global leadership position in the technological transition to separate hardware and software and virtualizing network elements to the cloud. His responsibilities also include oversight of the company's global information, software development, network technology, and big data strategy; AT&T Intellectual Property, Labs and Foundry innovation; IT and digital planning, engineering, implementation and operations; network planning, construction and operations including security; field operations, installation and maintenance; global supply chain; and corporate fleet operations. Donovan serves on the Board of Directors for Palo Alto Networks. He has authored two books, The Value Enterprise, published in January 1998, and Value Creating Growth.
View the video clip presented as part of the keynote! Also, due to popular demand, the  keynote slide deck can be downloaded here:
John Donovan Presentation – Powerpoint
John Donovan Presentation – Video Clip