WITS 2018: December 16-18, 2018, Santa Clara, CA, USA
Keynote Speakers
 Dec. 17th, 8:40 AM – 9:30 AM: Industry Keynote by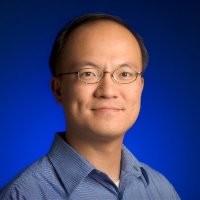 Dr. Phil Mui
Senior Vice President, Technology
Salesforce
Phil Mui, Ph.D., is a Senior Vice President of Technology in Salesforce.  He has responsibilities over the company's technology strategy, architecture long range plans, and strategic projects.  Before Salesforce, Phil led the product development of Google Analytics and the digital transformation of Acxiom + LiveRamp.
Outside work, Phil is active as board members / advisors in various non-profits and for-profit organizations.  He coaches his local elementary school's Math Olympiad team.  He receives his SB, MEng, PhD in EECS from MIT, and an MPhil in Management Studies as a Marshall Scholar at Oxford.  His Ph.D. dissertation was on a Computational Model of Trust and Reputation at the MIT Lab for Computer Science (the current CSAIL).
Dec. 17th, 1:00 PM – 2:00 PM: Academic Keynote by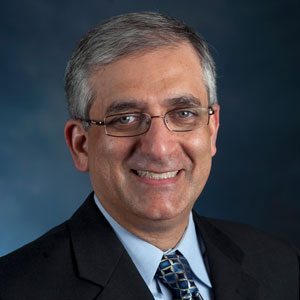 Dr. Arun Rai
Regents' Professor; J. Mack Robinson Chair of IT-Enabled Supply Chains and Process Innovation and James A. Harkins III Professor in Information Systems
Robinson College of Business, Georgia State University
Arun Rai holds a permanent appointment as Regents' Professor of the University System of Georgia and the Robinson and Harkins Chairs at the Robinson College of Business, Georgia State University. He has held visiting appointments at leading universities in Australia, Hong Kong, France, Germany and Slovenia. He is currently serving as the editor-in-chief of MIS Quarterly, widely regarded as the premier scholarly journal in information systems.
Dr. Rai was named a fellow of the Association for Information Systems in recognition of his outstanding contributions in research, teaching and service to the information systems discipline, and received the INFORMS Information Systems Society Distinguished Fellow Award for outstanding intellectual contributions to the information systems discipline. He is a four-time recipient of the Robinson College of Business Faculty Recognition Award for Research and has received the Robinson College of Business Faculty Recognition Awards for Teaching and Service.
Dr. Rai's research has examined how organizations can leverage digital innovations in their strategies, inter-organizational relationships and processes, and how innovative systems can be successfully developed, implemented and utilized to address business and societal problems. His studies have been sponsored by major organizations across sectors (e.g., IT, healthcare, automotives, transportation, manufacturing, financial services, government) as well as by thought leadership forums and government agencies. Dr. Rai has more than 200 peer-reviewed publications including 100+ peer-reviewed journal articles and is ranked among the top scholars for publications in the information systems discipline's most prestigious journals. His work has been extensively cited in the information systems discipline and also in the top journals of other disciplines including accounting, computer science, education, healthcare, marketing, operations management, strategic management and psychology. He has also given more than 150 invited talks and keynotes to both academic and industry audiences.
Dr. Rai has chaired 30 doctoral dissertations and served as committee member on another 30. Several of his former students are in senior leadership positions at their universities and in the profession. He has developed programs and taught courses at the master's and doctoral levels related to IT and strategy, supply chain management, technology and innovation, theory development, and research methods. He has also developed and delivered executive education programs for major organizations and has consulted with C-level executives in various sectors on digital innovation at their organizations.
Dr. Rai co-founded the Robinson College of Business' Center for Process Innovation, an interdisciplinary research center on digital innovation that promotes industry-university partnerships. He has served as the Ph.D. program director for CEPRIN's (previously eCommerce Institute) interdisciplinary Ph.D. program since its inception in 2000. He served three consecutive three-year terms as chair of the Robinson College of Business promotion and tenure committee. He has been involved in the research community in a variety of service roles, including senior editor and associate editor for premier journals such as Information Systems Research, MIS Quarterly and Management Science and panelist for the National Science Foundation. He is currently serving on the board of directors of Apollo Hospitals Delhi (one of the largest hospitals in India) and Apollo Health and Lifestyle Limited (one of the largest players in the healthcare retail segment in India).