WITS 2017: December 14-15, 2017, Seoul, South Korea
Venue
The workshop venue is Imperial Palace. A person who wants to stay in the WITS venue, 5-star luxurious hotel, can enjoy the special rate ($178/night) in between December 1st and December 20th, 2017. The $178 includes 11% service charge, 10% tax, and one person' breakfast ($26 for additional person).
To make a reservation, please visit the hotel reservation link here.

Welcome Reception
The Welcome Reception, joint with WISE, will be held at Sono Felice from 6 pm to 8 pm on Wednesday, December 13.
Shuttle services will be provided for the Welcome Reception.
To Solo Felice: 5:15 pm and 5:30 pm from Imperial Palace Hotel lobby.
To Imperial Palace: 8:00 pm from Solo Felice lobby.
Sono Felice
Address: 3rd Floor of CALT (City Airport Logis & Travel) Building
22 Teheran-ro 87-gil
Gangnam-gu, Seoul, Korea (159-6, Samseong 1-dong).
Phone #: 02-2222-7401, 02-2222-7402, 02-2222-7403, 02-2222-7404, 02-2222-7405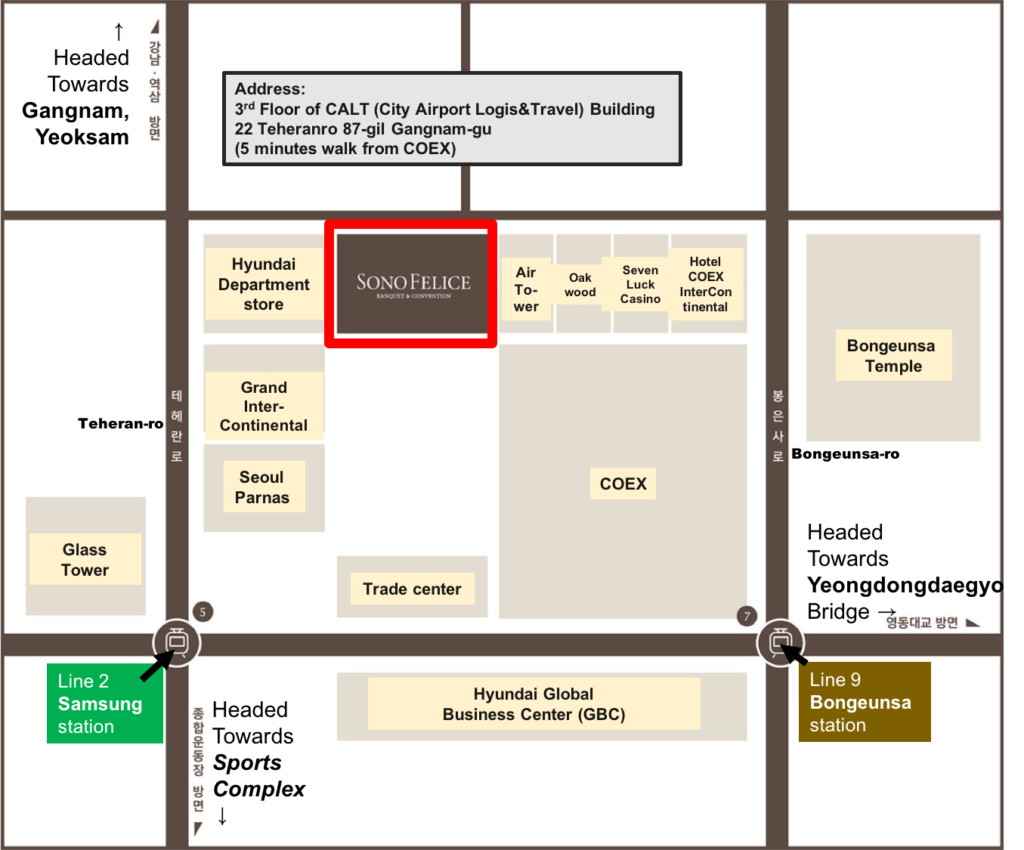 Local Attractions
Please refer to the ICIS 2017 local attractions page.